8 WORKING DAY TURNAROUND

£49.20 PER PROFILE (INCL. VAT)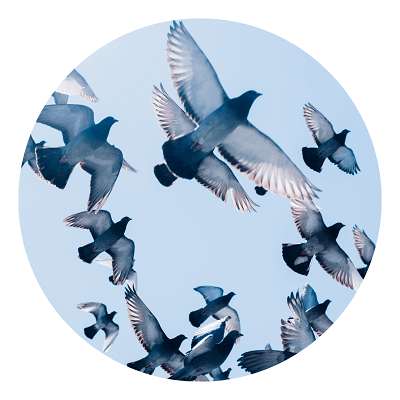 NEW FOR 2023! - Available from 2 May
We are pleased to launch our DNA testing service to determine the parentage of domestic pigeons
The domestic pigeon (Columba livia domestica) is known for its navigational ability and used in racing competitions across the world, covering distances from 100 to 1000 kilometres. 
The best performing pigeons and their offspring can be extremely valuable which has resulted in a need for an accurate method of parentage identification and verification.
A pigeon DNA test to obtain a DNA profile and determine parentage is a powerful tool for breeders and owners, allowing the determination of clear genetic links between a chick and its parents.
Benefits of DNA profiling include:
Identification for the sale of valuable birds
Confirmation of young parentage
Genetic lineage may be important for some pigeon races
Identification in case of theft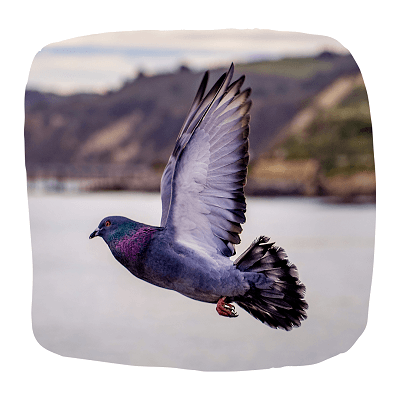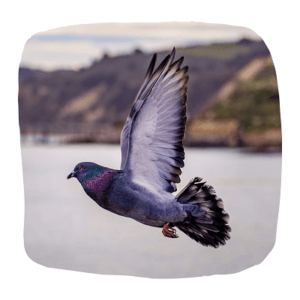 INTERNATIONAL SOCIETY OF ANIMAL GENETICS
chXout® has participated in the 2022/2023 International Society of Animal Genetics (ISAG) Pigeon STR comparison test.
ISAG was developed from a series of workshops on molecular genetics. It was formed to support the exchange of research and results through conferences workshops, comparisons tests and the publication of their journal, Animal Genetics.
In 2014, the Pigeons and Other Species committee of ISAG (now known as the Applied Genetics and Genomics in other species of interest committee), agreed upon a recommended marker panel for the regulation of DNA parentage in pigeons as was already available for other domesticated animals. 12 short tandem repeat (STR) core markers are used to carry out the parentage analysis alongside 4 back-up markers. 

The comparison test is used to ensure that participating laboratories using the recommended marker panel for the identification of the domestic pigeon are providing high and comparable standards. As described by the ISAG: "…it measures the technical ability of participating labs and their ability to manage genotypes and solve parentage questions. The intent of the ISAG comparison test is to help labs obtain comparable genotypes that can be shared between labs when solving parentage or identity cases." 
We are currently awaiting the results of the comparison test so we hope to be able to share those with you soon!
Making use of a special technique known as Polymerase Chain Reaction (PCR), we are able to copy all the regions of DNA we require for a pigeon DNA test to determine parentage.
We make use of PCR to copy multiple highly variable regions, known as short tandem repeats (STR's). By copying and analysing these regions we are able to produce a DNA profile for each individual bird.
As with a human paternity test, we are then able to compare the DNA profiles of the squab and dam to rule out the alleles inherited maternally (alleles are simply variations between individuals of sections of DNA). 
By process of elimination, we are then left with the alleles corresponding to the alleged sire, if we can then find a match, we can conclusively say that the tested male is the biological sire of the chick.
Click here to see an example parentage test report.
WHICH BIRDS SHOULD BE TESTED?
We would always recommend that the mother/dam is tested alongside any squab and alleged father/sire sample(s) to provide a conclusive result. As a chick inherits 50% of its DNA from the dam and 50% from the sire, a test without a sample from the dam will not provide the same degree of certainty as a test with samples from both parents.
For more information on suitable sample submission types and their collection, please visit our Sample Submissions page. 
Please note that we would not be able to accept a mouth swab for a pigeon parentage test.
Collect your sample(s) using our sampling instructions at the top of the page.
Ensure that your samples are sealed securely and labelled correctly.
Complete the relevant forms for your service. If you email them to sales@chxout.com

 we will know to expect your sample(s) & it will help us to manage case loads in busy periods.

Package your samples safely and include your client reference.
Enclose your sample submission form if these have not already been emailed to us.
Send your samples to us at: chXout®, The Durham Genome Centre, Park House, Station Road, Lanchester, DH7 0EX
Your sample(s) will be checked and logged in upon receipt ready to be passed to the laboratory. If we note any anomalies we think you may need to be aware of prior to the start of processing we will contact you as to how you would like to proceed as soon as possible.
A report will be emailed to you attached as a PDF document within your chosen turnaround time and as soon as the results are available.
Please ensure that the correct postage is used for the size of the letter or parcel to avoid any delays due to insufficient postage.