chXout® Applied Genetics is a registered trademark of Complement Genomics Ltd., based at the prestigious Durham Genome Centre.
The Durham Genome Centre can be found in the lovely village of Lanchester, County Durham. It is home to chXout and further Complement Genomics services.  
Our rural idyll fortuitously led us to the DNA sexing of peregrine falcons and as a result our flagship non-human DNA testing service, chXout®, was formed. We offer a range of services suitable for the general public, professionals and conservation projects alike.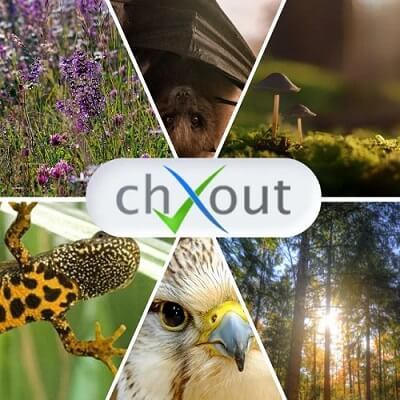 Here at chXout, we are passionate about all things conservation and biodiversity, with ongoing development into our Citizen Science service. Keep an eye out for interesting news updates, research and thoughts through our blogs and social media! Similarly, we are keen to get involved in any local projects or research ideas you may have, so please do not hesitate to get in touch!
chXout is a trusted and reliable DNA testing services provider.
Quality assured DNA tests.
We are UK based – our offices and laboratories are based in Lanchester, County Durham & we will never send your samples overseas for testing.
If we do not achieve a result the first time, we will repeat the experiment free of charge.
Dedicated chXout customer service contact for a professional and personal service.